This is not a sports blog. So with everything else going on, I had no intention to write about sports again this week. I was thinking something about Trump and/or the Democrats, maybe some advice for AOC. I am still going to write those things.
But not this week. This week now belongs to Tiger Woods, and frankly, I'm not much interested in talking seriously about anything else for the rest of the day. I can understand that others may not feel this way. I am one of those people who only watches golf on TV if Tiger is playing, so that's part of it I guess. And maybe it's my age. I was actually alive when Tiger was dominating golf in a way that had never truly been seen before. I realized today talking to my son that not everyone remembers him that way.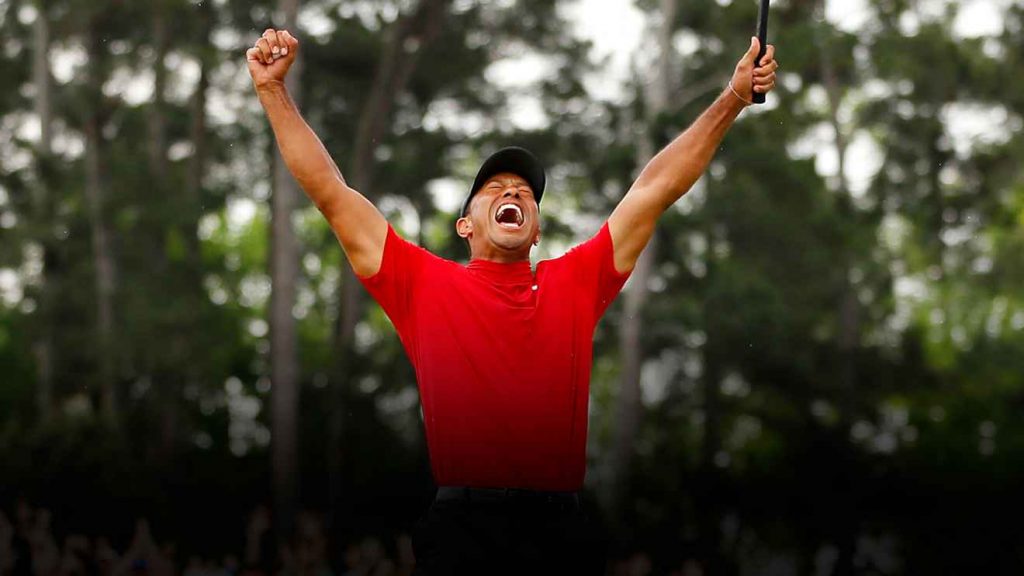 I did not play any golf today, much less win the Masters (or anything), but I was still overcome by the magnitude of this accomplishment in particular. I can't imagine maintaining my composure under the circumstances. Two years ago this is a man who was being arrested for DUI, who came back to this exact event for the champions dinner and couldn't even sit without the aid of treatment. His triumph, in my humble opinion is universal.